Volunteer in South Africa
Unlock a world of volunteering opportunities in South Africa that beckons your helping hands while allowing you to immerse yourself in the beauty of this naturally rich and culturally diverse country. South Africa has it all, from endless grasslands that captivate your senses to vibrant coastal wonders brimming with marine life. Are you fascinated by wildlife? Dive into volunteering with big cats and elephants in the vast grasslands. Prefer the allure of the sea? Many South African coasts await your contribution to marine conservation efforts.
But it's not just about wildlife; South African cities offer unique volunteering experiences too. Are you passionate about working with children? Join a childcare program that supports underprivileged children in the multicultural hubs of Cape Town and Johannesburg. Or venture into rural areas and make a difference by providing quality healthcare or education to remote villages. Whatever your passion, South Africa provides a plethora of options for you to make a meaningful impact. Explore the endless possibilities for volunteer work in this remarkable country.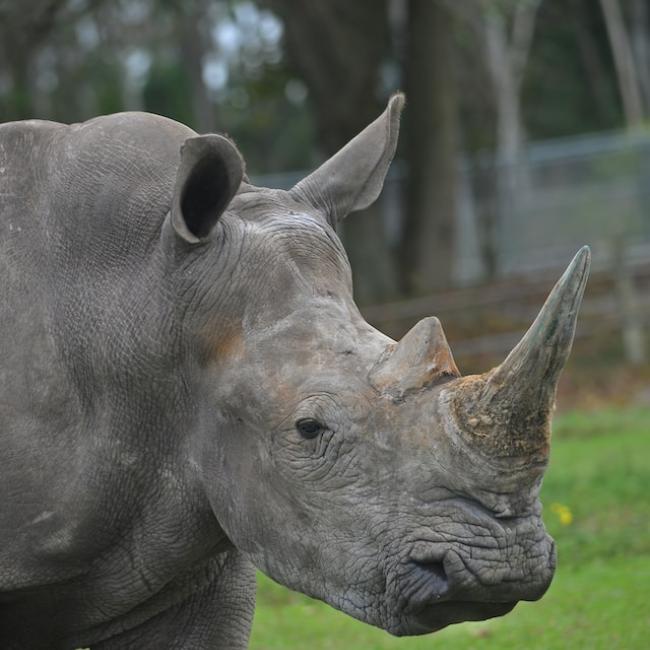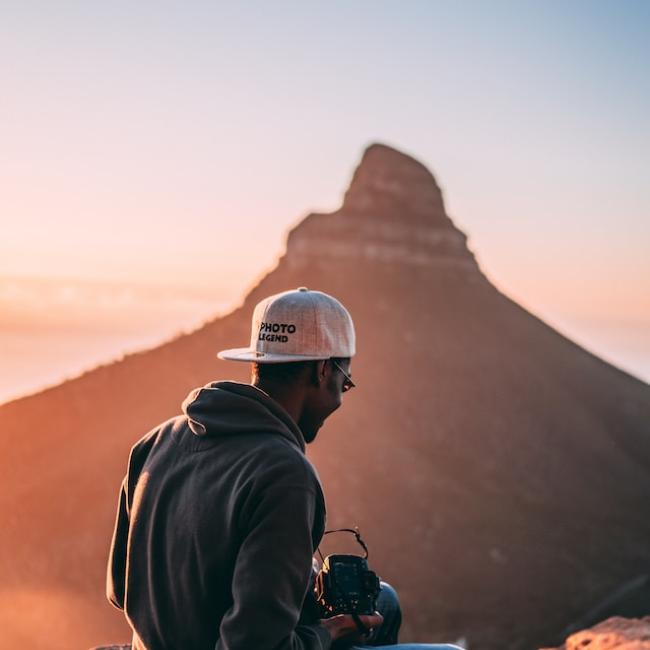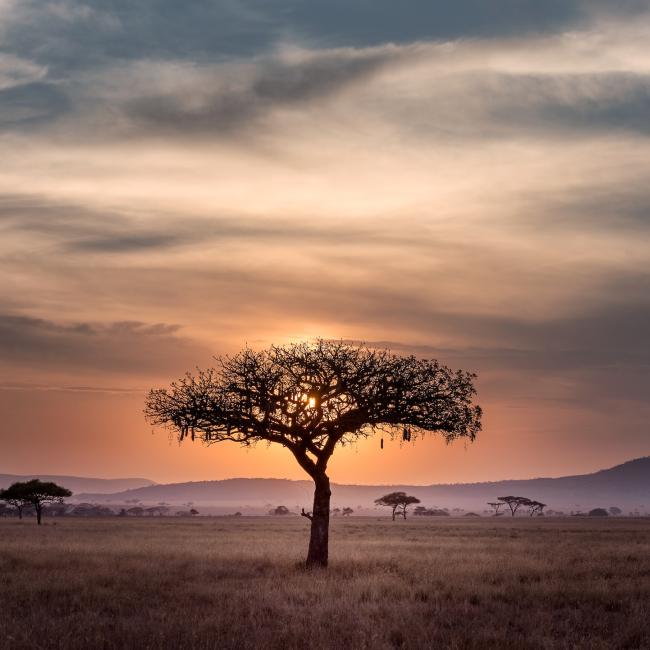 Here are some popular programs that offer volunteer opportunities in South Africa
What does it mean to travel meaningfully in South Africa, you might wonder. Well, exploring the country's diverse landscapes, natural beauty, and astonishing wildlife while also experiencing its lively and multicultural city life should cover it. All this, as you also give back to the country with your volunteering efforts. 

Even though South Africa offers the best experiences of its peaceful rural life, breathtaking landscapes, and such a rich wildreness, the country faces major and immediate threats related to all these spheres. The rapid biodivesity loss of South Africa is occurring with exceeding alacrity where majority of the country's river ecosystems are overused and threatened and the wildlife is continuously declining due to loss of habitat, high levels of poaching, and an overall biodiversity loss. Rural villages of the country or even the outskirts of big bustling cities struggle with various economic challenges where citizens live under poverty and remain unable to access and afford quality education and healthcare.

Many NGO's that are operational in South Africa rely upon the support from international volunteers for projects mainly focussed on community welfare, work related to African wildlife, or environmental conservation. The opportunities in South Africa are abundant and whatever skills you may possess, you will surely find a use for them while volunteering out here.

Volunteering in Ghana is required in these 5 main areas:

Helping projects with wildlife conservation
Protecting the nature and environment
Getting involved in marine conservation projects
Teaching disadvantaged children
Working for a healthcare project

Now, if you are unsure about which category is most suitable for your skills and interest, then please read about the many different volunteering projects that further fall under the above 5 categories. You will get a clearer idea about what they mostly entail and where you can contribute most meaningfully.

Volunteer to Teach English in South Africa

You will see that the value of quality education is well-acknowledged in South Africa but there is an unequal distribution of wealth among the population. Families living under the poverty line or belonging to others lower economic background stratas are unable to afford expensive private schools and send their kids to government-run schools that have either no or minimal fees. 

A common issue with these schools is that they are often overcrowded and understaffed. The teachers are seldom able to handle so many children at once and give them the much-needed attention. As a result many children fall behind in their academics, especially because they are unable to get a timely grasp on the official English language, in which all the other subjects are taught. This contributes even further to the already high illiteracy rates in South Africa. 

As volunteers for Teaching English in South Africa,  you can start by assisting teachers, perparing lesson plans, introducing new and creative learning supplies and techniques, or helping out those children who are lagging behind on a one-on-one basis. In these ways you can help the children get that good start in life and up their chances of breaking the vicious cycle of poverty. 

You can teach other subjects or activities that you are passionate about too! The children are always fond of the new faces and love to learn something new. You can tach foriegn languages, mathematics, creative extracurricular activities and even sports. 

Football and basketball are two favorite sports among most children in SA. They are fond of other games and extracurricular activities like surfing and swimming too. All they need is someone to explain them the techniques, rules, and follow through on their physical education on a regular basis. By teaching sports, you can impart many valuable lessons in the children like discipline, obedience, patience, an understanding of what's fair, and the sportsman spirit to also let go. 

Volunteer with Children in South Africa?

There are several childcare projects in Ghana that will let you take care of young children while their parents are at work. Kids in this age group are often neglected by working parents who are more focussed on providing for their families. As you volunteer, you can engage these children in various activities and give them the attention they direly need.

There are opportunities in daycare cetnres, creche and kindergartens, facilities housing children with special needs and disabilities, etc. Work experience is strongly recommended for those who want to work with children. It would be very helpful if you have a qualification that is relevant to childcare as you will then have a better understanding on how to effectively stabilise their environment. For this reason we also recommend childcare volunteers to atleast devote 4 weeks to these programs.

Volunteer for African Wildlife

Become an Animal Volunteer in South Africa if you love being close to peaceful nature and the lives and behavioural patterns of all things wild fascinate you. South Africa is rife with spectacular landscapes and has the third-highest level of biodiversity worldwide. However, it is declining fast at an alarming rate because of habitat loss and illegal poaching and your volunteering efforts are needed now more than ever to aid in their conservation. 

Some animals your may work for as a wildlife volunteer in South Africa, either in the wild or at a sanctuary are:

Elephants
Big cats (leapords & cheetahs)
Lions
Rhinos
Giraffes
Wildebeest
Buffalos
Zebras
Antelopes

It is important that you must adhere to a strict "hands-off" policy that all South African wildlife volunteer organisations have with wild animals. However, sometimes it is possible that certain orphaned animals or the like require your close contact and attention.

Even with a little luck, you may get to see the Big Five as they are not an uncommon site in South Africa. You will get to observe many other interesting animals and work for their welfare and conservation. You will be spreading awareness about the increasing biodiversity loss in South Africa, its future impact, and how to prevent it. The other various tasks you will be performing for the African wildlife will depend on the particular conservation programs and may include: 

Monitoring and documenting free-roaming animals  
Collecting data on the different species  
Tracking animals   
Setting up camera traps  
Analyzing the collected data   
Working at a wildlife sanctuary  
Caring for injured or orphaned animals that have been rescued

Your tasks could vary upon so many factors. Overall, it will be a most interesting experience to Volunteer for African Wildlife in South Africa!

Become a Marine Life Volunteer in South Africa

Not only the animals on land need help from volunteers. Those living underwater also need your help.

As a marine conservation volunteer in South Africa, you can get the best of both worlds. Live in Cape Town or Port Elizabeth and volunteer at sea while you get hands-on experience assisting research and conservation efforts. Support the continued development of marine conservation efforts by spreading awareness among locals and tourists. South Africa has an abundance of marine life, including species such as:

Great white sharks
Whales
Dolphins
Penguins

Environmental Conservation

If you're interested in doing environmental volunteer work in South Africa, you will learn a lot about South Africa's unique environment. By volunteering, you will have a huge impact through your work in nature but you can also make an impact by educating people in the community about the importance of environmental conservation and how they can help. 
One of the greatest environmental issues in South Africa is deforestation. This is caused by the expansion of plantations, mining, and changes in infrastructure. This is why raising awareness among locals whilst reversing the destruction of indigenous forests and woodland is so important.

Volunteer opportunities in South Africa will require a lot of physically hard work but will also be incredibly rewarding. Are you ready to support one of the environmental conservation programs?

👩🏽‍⚕ What will I do on a Medical Mission Trip in South Africa?

Joining medical mission trips or one of the healthcare volunteer projects in South Africa is a great way to do something meaningful while gaining practical work experience.

This is a unique opportunity to gain healthcare experience in a completely new work environment. Depending on your knowledge and qualification, your medical volunteer work in South Africa can include the following:

Working closely with patients and
Educating locals and patients on the importance of hygiene and vaccinations
Assisting local health care providers
Shadowing doctors

Your work as a volunteer for healthcare projects is highly valued because the country's healthcare system faces many challenges. This is your chance to use your skills to have a positive impact on healthcare development in South Africa and experience the challenges and rewards of a job in the medical field.

🌍 Where to Volunteer in South Africa?

Volunteers who enjoy the hustle and bustle of the city will find volunteer opportunities in exciting South African cities like Cape Town, Port Elizabeth, and Johannesburg.
Don't worry if you prefer a less busy setting. There are several environmental or wildlife conservation volunteer programs located all over South Africa close to national parks.

Get ready to discover one of the world's greatest tourist hotspots and contribute to a meaningful cause!

🤑 How Much Does it Cost to Volunteer in South Africa?

The suggested daily budget for living as a volunteer in South Africa is between US$ 28 and US$ 50. This is an estimate made considering the average price of some of the services or things you may need. It gives you a general overview of how much things cost in this country, so you can be prepared and put aside the money you will need.

Additional costs you should consider will be:

Program fees
Flight tickets (find cheap flights to South Africa)
Travel insurance (find your travel insurance)
Fees for your visa
Personal expenses